100+ open source innovation tools from the greatest design & strategy agencies in the world.
​
Ideal for both offline or online workshops. All tools are pixel perfectly packaged in a vectorized PDF or PNG and can be downloaded for free.

Let the DesignLoop guide you on your journey to design amazing solutions for complex problems.
​
DesignKit.
We collect the best. You design the rest.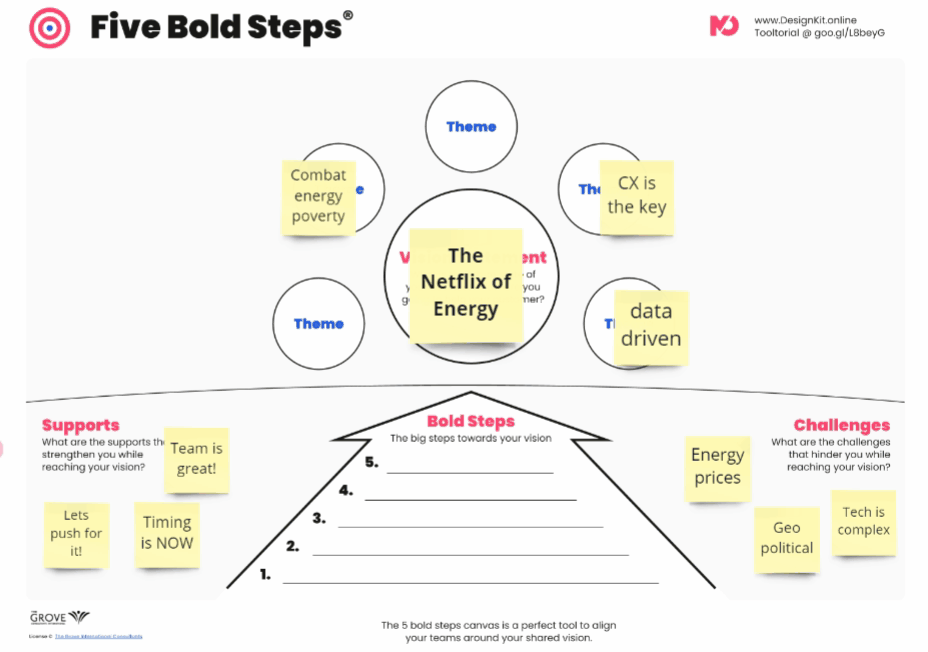 The heart of DesignKit is the DesignLoop. It's a 10-step methodology to design breakthrough change. Inspired by the Double Diamond and Design a Better Business.

Each step comes with a set of tools and a hero to inspire and guide you on your design journey.
Download DesignKit

It's a beautiful (vector) PDF with 100+ tools
ready for use!
Print or upload tools
​
Print on A2 or A1 or upload the tools to
your Miro board (eg.)
Follow the DesignLoop

Let the DesignLoop guide you on your innovation journey
Design a breakthrough!
​
Gather your team
and get started on designdoing together
No sign-up. Just a few quick questions!